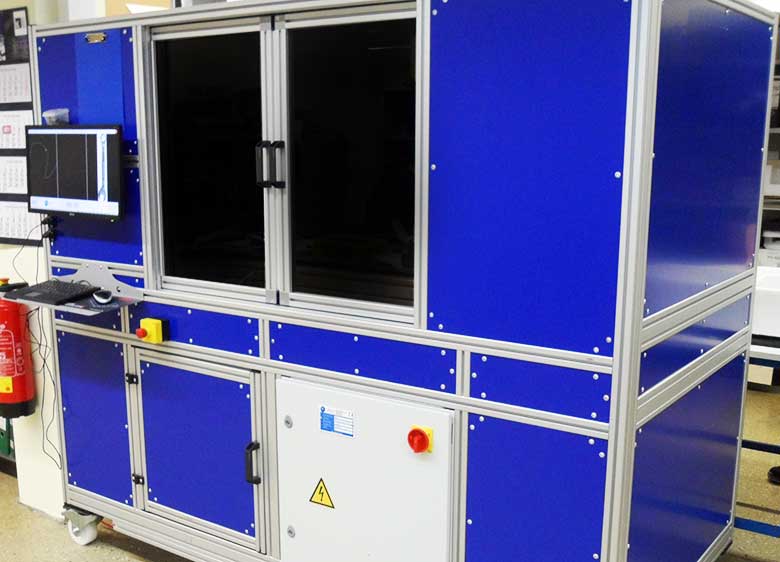 alfavision® 3D Telescanner
The alfavision® 3D telescanner works with telecentric optics. These optics are patented by alfavision and they are characterized by a high depth of field. The objects are scanned in a free position, the floor and side plan is recorded. The scanner can measure or generate optimal contours of unknown objects in DXF (reverse engineering).
Key data of the alfavision® 3D telescanner
Acquisition of 3D contours
high depth of field
Creation of optimal contours
Variable width of the scanner
Automatic loading of test specifications
Reading in target contours from DXF files
Telecentric lighting
Resolution down to 5 μm
flexibly adaptable and cost-effective compact solution
Telecentric optics
The alfavision® 3D telescanner has two scanning heads, each with telecentric optics and LED lighting. The images of the elevation and side elevation are mapped onto one another and offset against one another.
Applications alfavision® 3D telescanner
Component recognition, measurement of 3D components, creation of DXF documents from unknown components. A very common application is the scanning of tools. Our customers use the data to control their foam processing machines. Precise foam inserts for tools are quickly created.