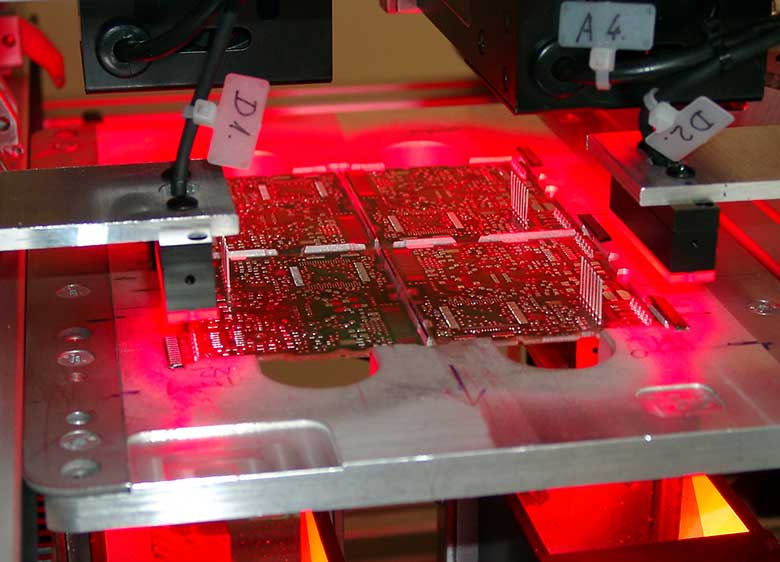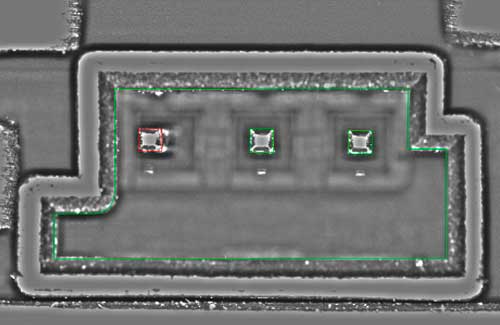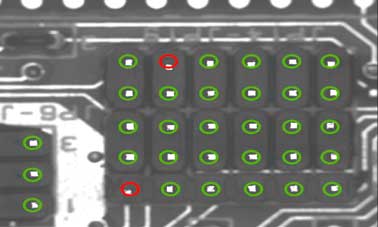 Pin measurement and solder joint control
alfavision offers customer-specific solutions for measuring pins, e.g. in connectors or on circuit boards. The test can also be carried out in the production line.
Two focal points of the measurement are the wobble circle measurement and the height measurement. We offer complete systems with mechanical engineering and ejection of the components.
Pin review on:
components
Boards
Plug connections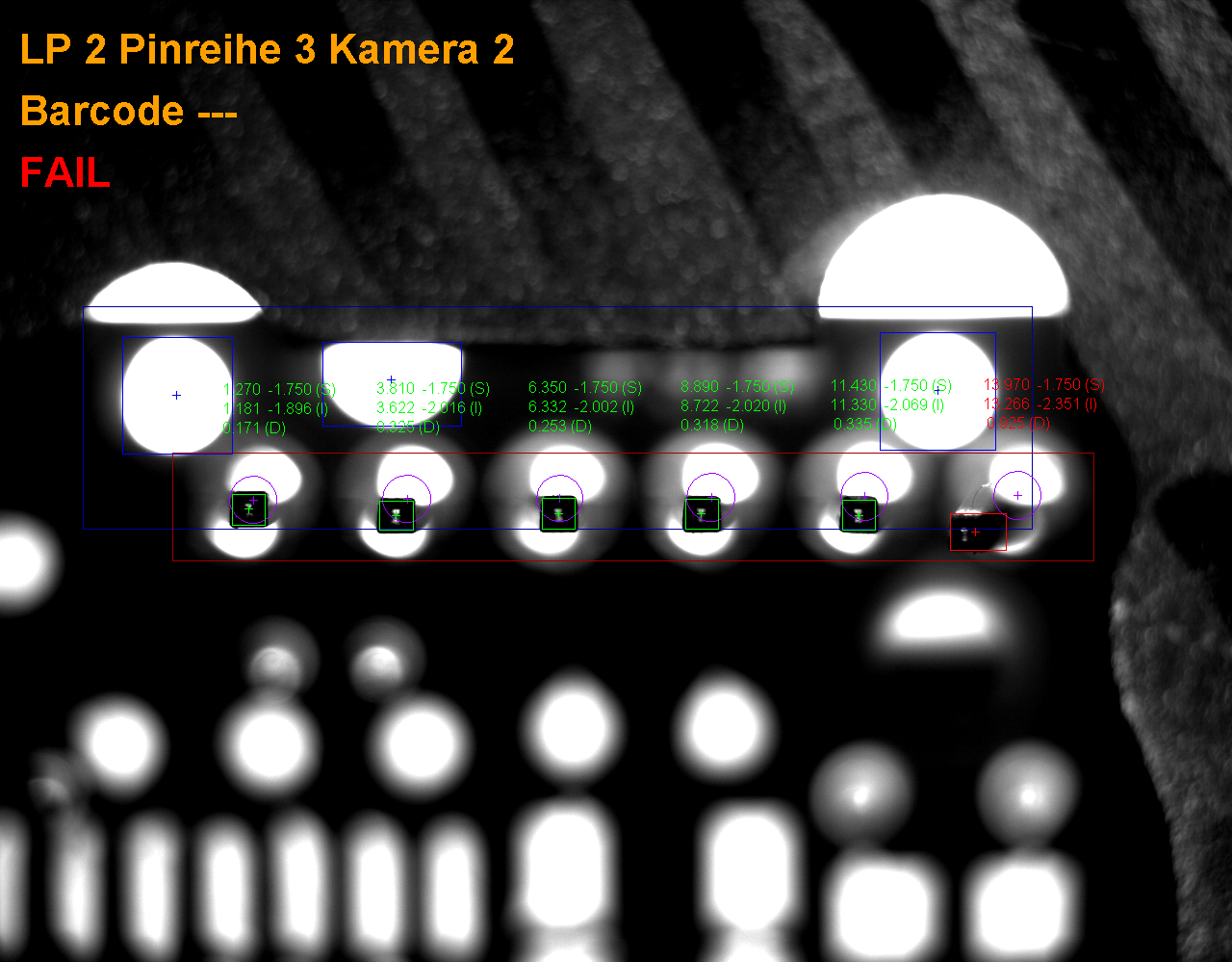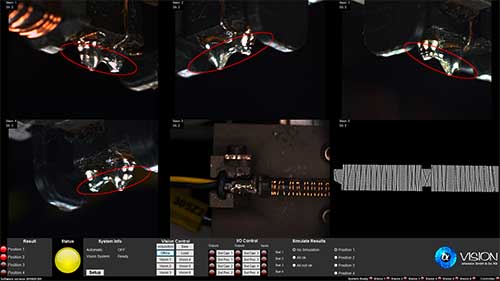 Solder joint control with soldering robot
Optical inspection of solder joints.
The optical control is integrated in an automated production system.
DasThe parts are handled by a robot.
The parts cycle is 3 seconds.
Several cameras with different lighting are used for testing.